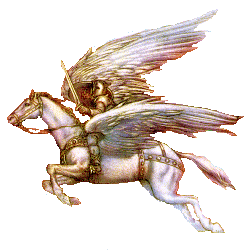 THE GHOST CATS OF STARFIRE TOR
Starfire Tor Interview Announcement

I am pleased to let you all know that I have done a new interview with Whitley Strieber and Anne Strieber for Unknown Country. It should be available in about 2 weeks, so I'll let you know when you can listen to it. You are going to hear new material, which includes - but is not limited to - the science/psience of ghosts and the paranormal, recent precognition events, how the brain interfaces with the Core Matrix, the dreaming brain and precognition, and explaining more about what the Core Matrix is and the mechanism of Time Shifts and time line edits. So stay tuned.
Starfire Tor is one of the leading authorities on paranormal, psychic, psi, and anomalous phenomena. As the discoverer of the "Unified Field Theory of Psi", which explains the scientific mechanism behind all psi phenomena, Starfire Tor brings a uniquely essential science aka psience and perspective to all of her paranormal, psychic, and anomalous investigations.

In an unplanned paranormal investigation of opportunity, Starfire Tor has been able to photograph some of the rarest, most important, and most sought after of paranormal evidence. In this case the paranormal evidence includes photographs showing full body ghost manifestations, the transformation of a black shadow into a recognizable full body ghost, the bending of the common laws of psychics, the manifestation of multiple un-sourced energies and light, and the appearance of one co-existing time line imposing itself into the dominant co-existing time line.

. .. ... .. .

Starfire Tor is actively investigating the latest series of Time Shifts clusters and time anomalies. With her knowledge of the science and mechanism of Time Shifts, she has been able to release very specific Time Shift alerts, and the dangers that can accompany some Time Shift activity. As only one of many examples: On March 10, 2011 Starfire Tor warned that a Time Shift was imminent, and that Japan was in grave danger of a devastating earthquake. On March 11, 2011 – the next day, and within the window that she alerted to – Japan suffered a terrible 9.0 earthquake followed by a horrific tsunami that killed thousands and caused the Fukushima nuclear power plant to melt down. See Starfire Tor's daily updates for more on her Time Shift and other planetary alerts.


Earth is experiencing a continuing Time Shift swarm which has caused an ongoing series of Time Shift triggered time line edits. Many Time Shift triggers involve interaction between the Earth and Sun that includes Earth directed solar winds, solar flares, filament eruptions, and disturbances in Earth's magnetosphere including geomagnetic storms.

Due to frequency and time line edit changes associated with Time Shifts there may be Time Shift tri

ggered earthquake, volcano, tornado, weather, and geophysical events. Tech communications may be disrupted, cetaceans may strand or swim wrong way. Auroras will form.
Time Shifts create an amplification of paranormal activity,
ghost activity, haunting activity,
poltergeist activity, apport
s,
synchronicity, psi abilities,
time/word/object prompts, deja vu,
psychic dreaming, precognition events; awareness of Time Shift Living Dead persons; altered time line events; altered terrain; altered structures; altered world events; and more.
Learn more about Time Shifts here:




Starfire Tor can also be found at:
The Official Starfire Tor Facebook Page
(Starfire Tor's Facebook page has reached its 5,000 friend limit, so she has opened a new official fan page to accommodate all of her Facebook friends. To join please click 'like'.)
The Official Starfire Tor Facebook Fan Page
The Official Starfire Tor MySpace Page
The Official Starfire Tor Twitter Page
The Whale And Dolphin People Project On FaceBook
The Whale And Dolphin People Project On MySpace
The Official Starfire Tor Inter-Dimension Research List
Starfire Tor Blog: Into The Blogosphere









Starfire Tor encourages the sharing of her material, found on her http://www.starfiretor.com website, in free sharing zones. Starfire Tor's material is copyrighted, and if shared with others must include the full title of the material, Starfire Tor's name as author and researcher, and the Starfire Tor web page of origin from this web site. Sharing Starfire Tor's material, without proper acknowledgment as stated, is an act of plagiarism. Please report any infractions, with URL, to Webmaster - Sharri Lorraine




All contents copyright ©2012 by Starfire Tor